Friday!!!
Am I right?
I don't have much to report (seriously, it's all a blur since Monday) so we'll just get right to the
Best of the Week
. Enjoy!
Ever reach that point in the day where you think it would be fun to look at amazing photos? If yes, then: "
Adrenaline-Pumping Photos From Some of the World's Biggest Thrill-Seekers
."
"
Smack me on the head with a shovel?
" Hmm ok? (Aka new bike helmet technology)
Kids like this make me wonder what I'm doing with my life: "
Could a teenager save the world's oceans? Student, 19, claims his invention could clean up the seas in just five years
."
Device could remove 20 billion tonnes of plastic from the world's oceans
Boyan Slat came up with the idea of a series of floating booms and processing platforms designed to 'suck' in floating plastic rubbish
The young engineering student's 'ocean cleanup' concept is designed to be self sufficient and harness energy from the sun and waves
His invention could even make money by selling the plastic collected from the oceans, which kills millions of animals every year
This captures exactly how I felt as I took my Quantitative Methods for Economics (i.e. calculus) midterm yesterday: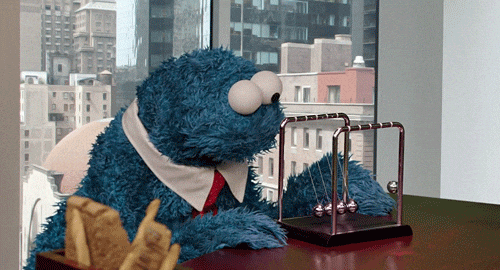 "99% of what I do is still a mystery to me." (source)
MUST WATCH: this to the very end. Joseph Gordon Levitt singing "Super Bass" is my new favorite thing. "
Jimmy Fallon's Latest Lip Sync-Off Was Actually Epic
."
Also, "
Baby's Reaction to Eating Her First Ice Cream Is Too Cute for Words
." (Sister1 -- has Liam tried ice cream yet?)
SO many cool maps of so many random things. "
Maps that will change the way you see the world
." Particularly interesting: population density, bribery, maternal leave, Pangaea, highest paid public employees, Area codes in which Ludacris claims to have hoes, Literal Chinese translations for country names.
I was mired in starting school at the time, and therefore completely failed to blog about my good ski friend
Mer
's BEAUTIFUL
wedding
mid-August. Check out Mer and Dan's Wedding Video!
Meredith + Daniel // Sugar Bowl California from JOHNNYBFILMS on Vimeo.
A very useful flowchart of "
How to argue about research you don't like
."
Woah damn these look amazing! What if I made these
stuffed portobello
s and sandwiched them between toasted English muffins? The most EPIC breakfast ever?
Speaking of breakfast, my weekend plans involve reading all the things, yoga, and whole wheat pumpkin pancakes -- yep, it's officially fall!