So what happens after you
run a marathon
? You eat all of the things!!!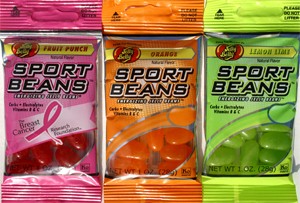 After struggling to consume a gu and two packs of jelly beans mid-race, I pretty much never want to see a sports "substance" (it's not
real food
) again. But food that looks like food and doesn't have the consistency of jelly or the taste of pure sugar?
Yes please.
After finishing the race I immediately drank a water bottle, followed by a big yellow Gatorade (I
told you
I was dehydrated). There were bagels and apples and bananas in the finish area but I was having none of that...I grabbed a little bag of potato chips, which seemed like it
could
be a terrible idea until I started eating them while waiting in an ungodly bag check line, and they were the
best. Thing. Ever
.
I walked (very slowly) home, showered, and laid on my bed responding to text messages until all of a sudden around 2pm it hit – FOOD NOW!!!
So
SpeedyKate
and I walked (again veeeerrrrryyyy slowly) over to Eastern Market to get all of the things. For me that meant a pupusa and a tamale from Tortilla Cafe, and a red velvet cupcake and mini chocolate chip cookie from the bakery inside the Market. We took our treats home, settled onto the couch (my feet in ice), and happily watched West Wing for a
while
.
Pork and cheese pupusa. YUM.
Then before I knew it, it was dinner time! So we went to
H & Pizza
and split a "Farmer's Daughter" (Spicy Tomato, Housemade Mozzarella, Hot Sausage, Farm Eggs, Spinach, Parmesan Reggiano, Red Pepper Chili Oil) on traditional crust. YUM.
The next morning was when the real eating began. Within days of registering for the marathon, I'd made a brunch reservation at
Masa 14
, because if I'm running a race there WILL be brunch.
One of these fine people just ran his HUNDREDTH marathon!!! (Hint: gray shirt and not SpeedyKate.)
And this, as my first marathon, was a big and special race, so a big and special celebration brunch was in order! We had a group of 6, all runners, so clearly we sat there for hours and ate everything. It's all-you-can-eat small plates Latin/Asian fusion food. I've been twice before (
1
and
2
), and time #3 did not disappoint!
Since this time I went with boys, there was a lot of meat ordering going on – I think as a table we had at least 5 flank steaks and all of the burgers at least once.
Adobo-Marinated Flank Steak - roasted peppers / fried egg / black beans
Pan Dulce - ancho whipped cream / roasted pineapple syrup
I love the breakfast pizza, the pan dulce, the cheese grits, and, well, everything actually. If you go (which you should), go hungry, go with a group, go after running a marathon, and order it all!
Now I'm returning to normalcy, eating-wise and soreness-wise...which is probably for the best. But it was such a great weekend!!!